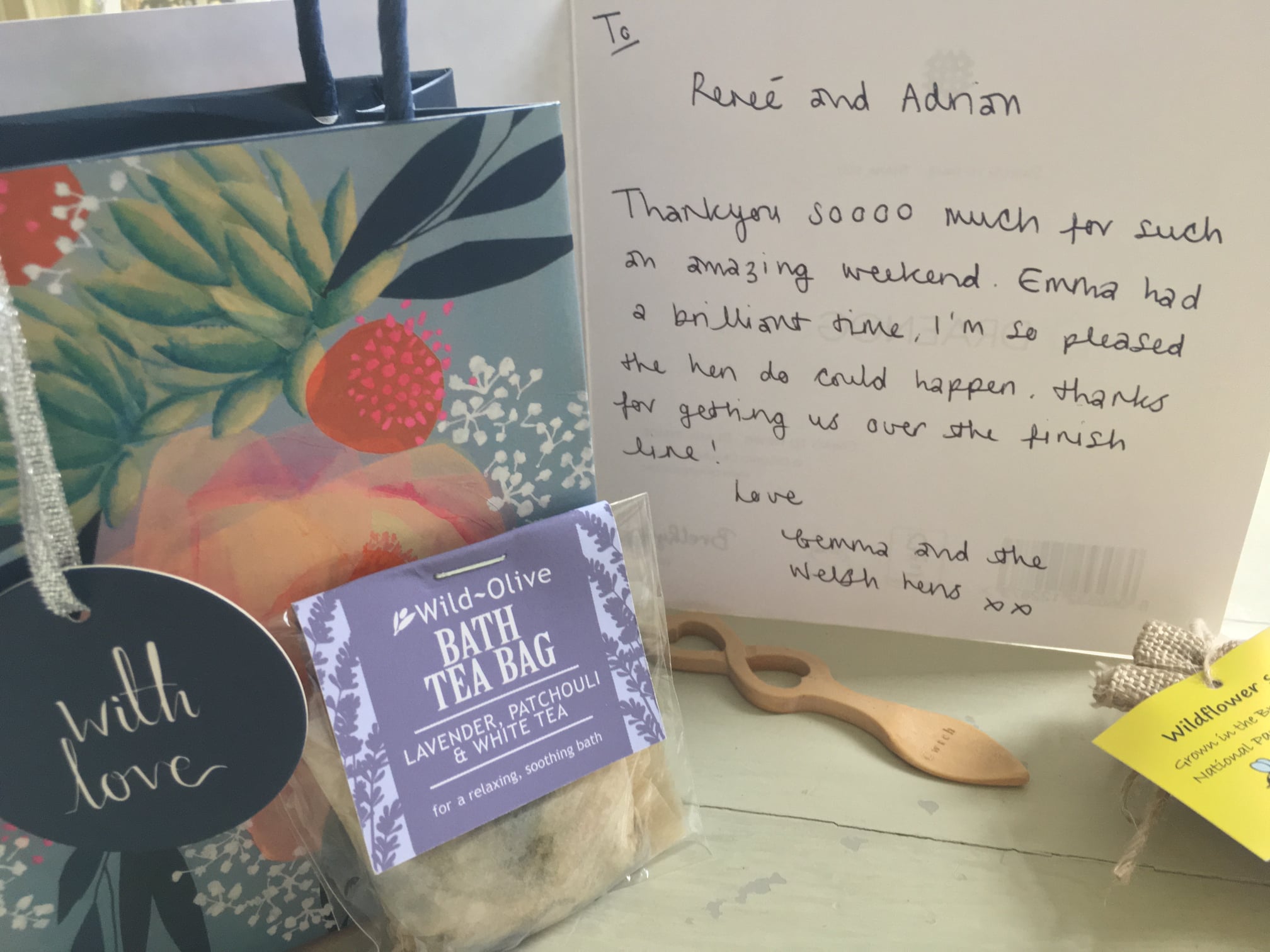 Reviews
Please see our Facebook page for over 80 fabulous reviews!
Here are just a few of our favourites!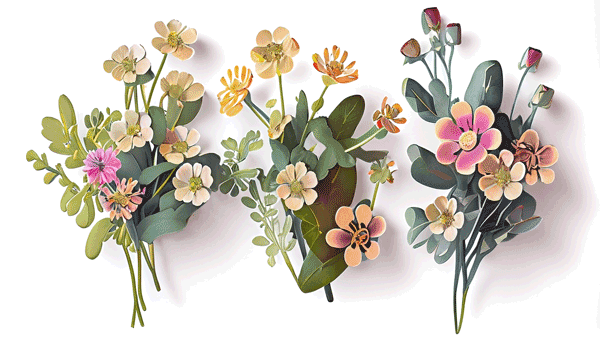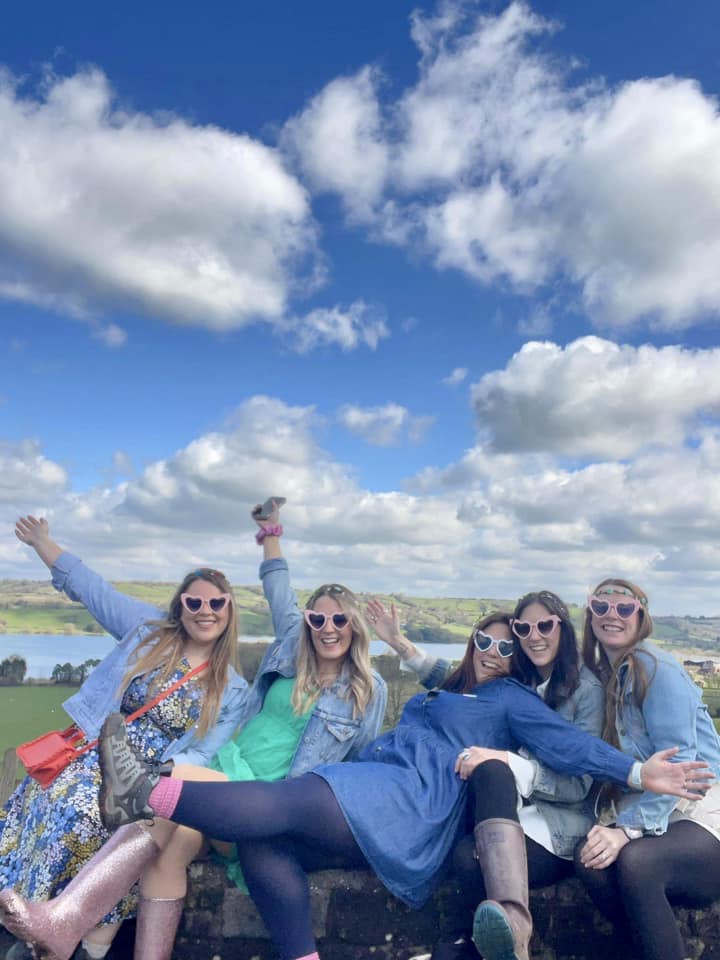 "Hi Adrian & Renee!
Where do I start?! I just wanted to say a MASSIVE thank you for making this weekend so amazing for Christie and the hens! We all had the best time!
The barn was beautifully decorated, super cosy and the silent disco was so much fun! Hugely enhanced by Renee's special spinny sparkly light of course!
We had the perfect weather for our posh frocks and wellies walk, and the app made it so easy to navigate! The hot tub session was just what was needed when we got back and we were very grateful for Renee's superb photography skills before we went out!
A huge shout out to Del, Tracy and Shelly too – the perfect taxi drivers!
Thank you for everything, we also loved all the touches in our tote bags – the flower crowns and face jewels especially!
Thank you for making it so perfect – I knew it would be. Let's hope I have another reason to book a visit, perhaps without waiting another 7 years! "

Ali April 2023 (previously stayed with us in 2016)
"My best friend had her hen do at Weekend in the Country at the beginning of May, actually the same weekend as the King's Coronation. We didn't really know what to expect, other than going off other reviews and knowing what activities we had signed up for!
Well, let's just say we were OVER THE MOON with everything. Adrian and Renee, the couple who own it, are so accommodating and were there for our every need, nothing was too much or too little for them. They were excellent. They even arranged the taxi for us to Bristol!
In our group, there were 7 of us, and we slept in the main barn. We used the hot tub, did the archery activity and we did the posh frocks and welly walk to the pub, where we booked to have a meal for lunch!
The whole weekend felt like a mini holiday and we all had the best time
If you're thinking of going, I'd say GO GO GO. If you like countryside, even more GO GO GO."
Emily. June 2023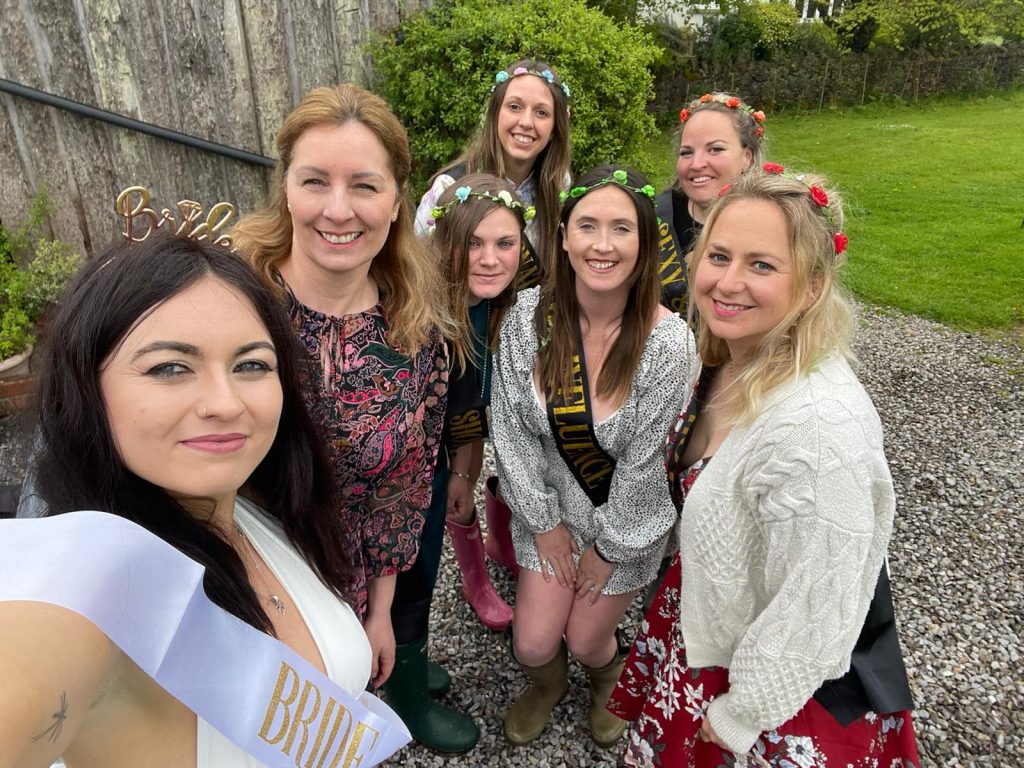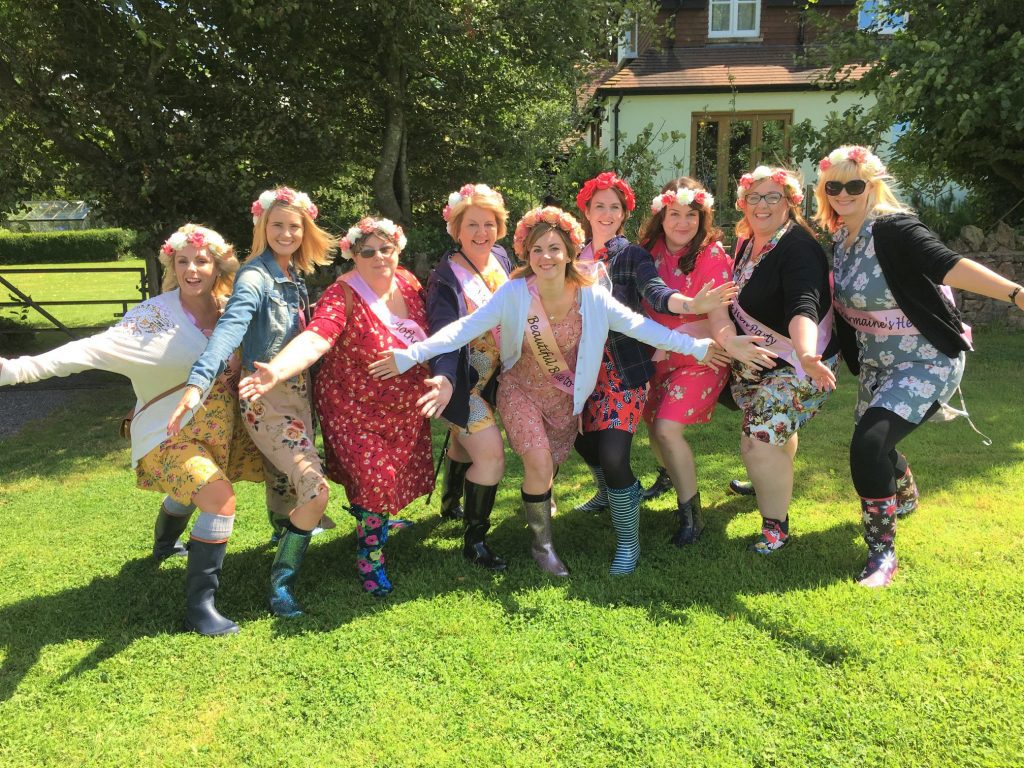 "Everything was just amazing, but Renee stood out for all of us as being so helpful, enthusiastic and flexible that it made the whole weekend run so smoothly – alongside being so much fun!! Was there one thing that we, or our suppliers, didn't do well? Nope!"
Would you recommend us?
"Absolutely, already have 🙂 Just to reiterate that our whole group had a fantastic experience and look forward to seeing you again we hope!"

Ellie
"I honestly had the most amazing hen do at "Weekend in the Country".
I chose the location as the facilities and activities looked perfect for a sparkly glamping weekend with all of my favourite girls!
We stayed in the bell tents in the wildflower meadow which had access to an internal space with showers, toilets and our own kitchen. My bridesmaids booked use of the hot tub and the 'Posh Frocks and Wellies' walk which was a lot of fun!
My favourite part was the silent disco. I'd never done one before and it was so much fun! We danced in the barn to all kinds of songs and were even able to play our own playlists!
I'd love to go back and do it all over again because it really was a fantastic weekend! I'd highly recommend booking your hen weekend here if you're looking for a festival themed time away.
"
Sarah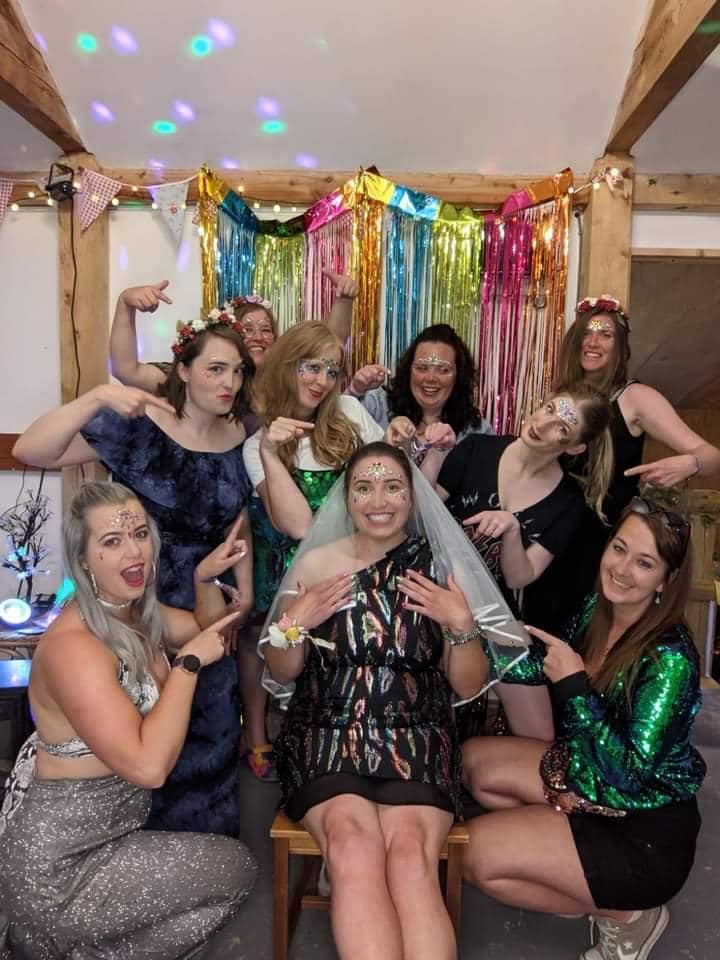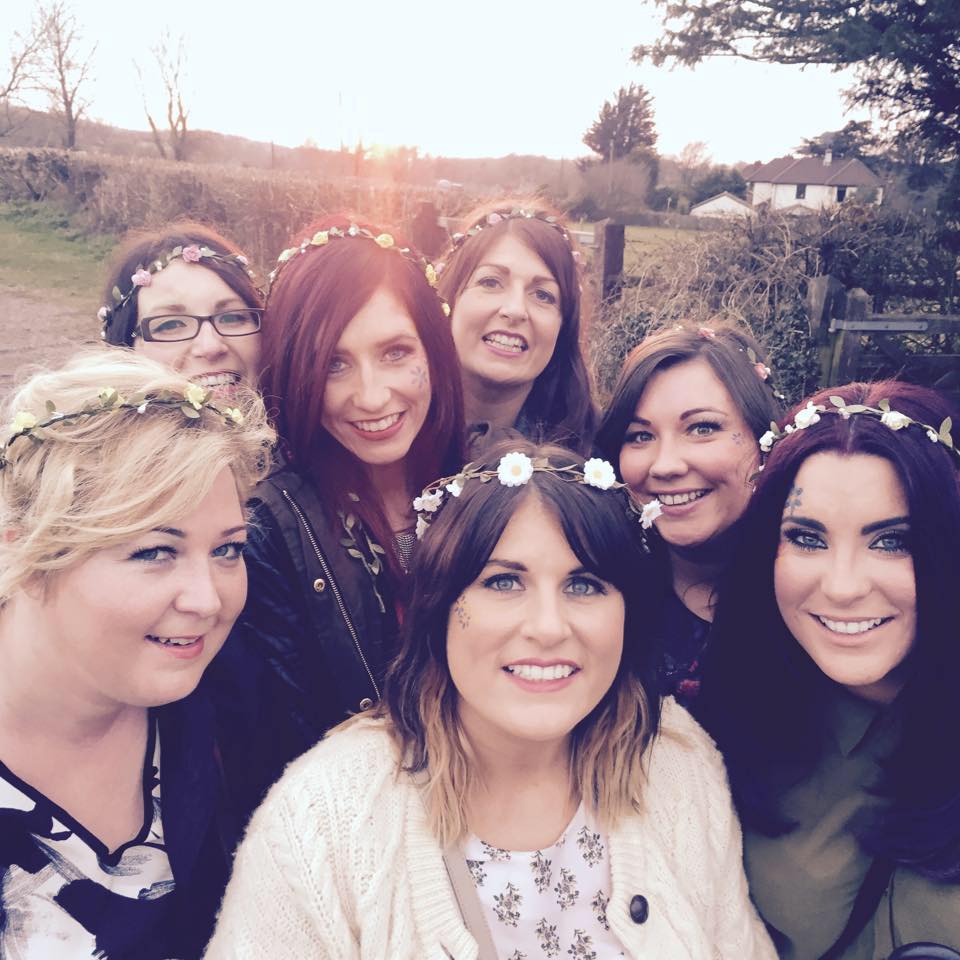 "Loved the laid back atmosphere and the surrounding areas – having everything in one place for the whole weekend was perfect.
Everything was pre-planned ahead of trip so nothing to worry about when arriving on site. All staff were really helpful and polite. Made the whole booking so easy and took the stress out of hen planning – thank you.
We were greeted and welcomed and made to feel at home straight away. Everything was explained fully and we were shown around the whole site. Perfect location only a stone's throw away from Bristol (& Bath) but felt like we right in the countryside; views were amazing.
Barn facilities had everything we needed and was decorated beautifully with clean showers/toilet facilities – couldn't have asked for more. Accommodation was perfect, clean with all the essentials needed for the weekend. On arrival the Barn was heated, ready and we were able to just relax in our t-shirts, socks etc.
We all enjoyed the Posh Frocks and Wellies activity and getting all dressed up. Thoroughly enjoyed the walk to the pubs and the challenges set to make it more of an adventure.
Fantastic weekend, enjoyed by all. We all had a ball with lots of giggles and memories made… Would highly recommend and can add it to the diary as an unforgettable weekend. Many thanks to you all xx
Would recommend to family and friends 100%."

Lauren